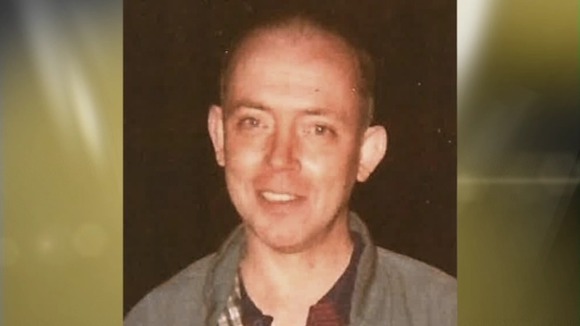 Sheer Terror.
The torture murder of another innocent man, vulnerable and an easy target for these sadidtic killers. If it was premeditated I beleive that perhaps they had it in for Derek Blake, but it escalated, wasn't this premeditated,? Or they had it in mind to do it to someone, and he was a 'wrong time wrong place'--terrible you cant go out for a drink, at one time you would hear about fighting, or road rage, hardly ever this type of murder. An escalation develops where the perpetrator starts to hurt the victim, they take sheer delight and seem inquisitive as to what else can make them suffer more, in no time this torturour behavior takes on a whole new level, a highly sadistic kill where they can in turn show of what power they have over making another suffer. It's not a common crime, however it is becoming more frequent these days than it ever has. Dealing in true crime, I can honestly say these torture murders are barbaric, disturbing, absoluteley inhuman, apart from the henious crimes commited by violent pedophiles who kill, this is very difficult to read. However it's happening, we need to be aware that someone may be the target of this, with Andrew Gardner and Michael Gilbert, also the tragic Sylvia Likens , the torture continued and escalated by family, people who live with them, and many more who have suffered at the hands of these sadists. This needs to be observed, and people need to make that call instead of fearing there own life, because nothing in this world can put the fear of death in to anyone any more than this. God Love them all, I don't know how these people can really live with what they do.Two years ago, in the same year, the torturous death then murder of Micheal Gilbert, known as "The Blue lagoon murders"
devastated me, I was posting it on here and it got to me. Andrew Gaedner
another vulnerable young man, like Michael, was subjected to the most heinous atrocities inflicted on them for fun, Gilberts was his so-called family,

Guilty ... Nicola Roberts, James Watt and Natasha Oldfield

Guilty ... Jennifer Smith-Dennis, Richard Watt and Robert Watt



a bunch of common spongers who neat him up to get his benefit money, when he tried to leave.....as always they followed, he was eventually chained and kept in a tiny room with no water, or food, just evil, raw beatings-he did, suffering stomach poison, dying in mortal agony and all alone. When they found him he was beheaded, then thrown in to the lake. Andrew Gilbert was tortured unmercifully by his ex girl Friend Clair Nichols, her brother and her partner
helped to aid in the sadictic slow killing of Andrew.
Once upon a time in a house, far away lived a beautiful young girl calLed Sylvia Likens.
Sylvia had a sister. Times were hard for there parents, so asking unwisely, and apparently not a good judge of character, they entrust their daughters into the care to Gertrude.
And her daughter, Paula

Sadly there were several similar cases this year alone.

Man tortured to death in sadistic claw hammer and boning knife attack that one of his killers compared to Resident Evil video game
By Emma Clark
PUBLISHED:20:25, 5 October 2012| UPDATED:00:49, 6 October 2012
Derek Blake, 44, who met his killers in a hostel, was a vulnerable and mentally fragile man
Three people who subjected a vulnerable man to 'sadistic' levels of torture, similar to the horror series Resident Evil, have each been jailed for life for his murder.

Derek Blake, 44, was found dead in a bath full of water in a flat in his hometown of Great Yarmouth, Norfolk, on May 24.

A pathologist found he had suffered 104 separate injuries and had been subjected to a 'painful and humiliating' ordeal involving the use of a boning knife and claw hammer, Norwich Crown Court heard.

One of his killers later compared the alcohol-fueled attack to Resident Evil, a graphic series of video games which has inspired five horror films.

The attack included pouring boiling water over Mr Blake, inflicting cuts and burns all over his body and torturing him with a pool cue.

The letter J had been carved into the side of his face.

Ricky Roys, 20, Andrew Brown, 42, and Helen Cooke, 19, all of St Nicholas Road, Great Yarmouth, pleaded guilty to the murder.

Judge Peter Jacobs sentenced all three to life imprisonment. Brown must serve a minimum of 23 years, Roys 20 and Cooke 18 before they will be considered for release.

Mr Jacobs said: 'This was a murder involving sadistic conduct.

'This went far beyond a punishment beating and the infliction of this many injuries confirms you intended to kill him. You had been overtaken by the gravity of your own actions.

'It is obvious Brown took the lead but this must be balanced against the obvious sustained involvement of each person.'
Describing Mr Blake's killing, prosecutor Graham Parkins said: 'Despite being found immersed in water, he had not met his death by drowning.
'He was the victim of a sustained assault over an extended period of time.

'A claw hammer, a boning knife and another knife were found in the flat and these had been used in the attack.
Killers, from left: Ricky Roys, 20, Andrew Brown, 42, and Helen Cooke, 19 were all jailed for life for the murder
A witness said killer Roys told him that the murder was 'like something out of Resident Evil'. The movie and games series is known for his brutal nature
'Mr Blake may have survived for some hours after the attack. He would have been conscious for much of that and would have been in extreme pain.

'The examination of the body leads to the irresistible conclusion that acts of torture took place - sadistic acts.'

Mr Parkins said Mr Blake met his killers in a hostel in the town and they became drinking partners.

He had been a 'mentally very fragile and vulnerable man, who had problems with alcohol but was described as a 'happy drunk'.

After the killing, the three friends described the attack to people they knew.

Cooke told one witness: 'We battered him.'

Roys told another: 'It was like something out of Resident Evil.'
Michael Clare, mitigating on behalf of Brown, said his recollection of the events were limited because of the amount of alcohol he had consumed.
Roys' counsel, Ian James, said his client had led a 'chaotic and drunken' lifestyle for many years.
The three killers are seen getting on to a bus, including Cooke at the back, carrying bags full of their victim's blood-stained clothing after the attack
Katherine Moore, representing Cooke, said her client was 18 and living with her mother at the time of the murder.
She added: 'She had been drinking heavily since the age of 13. She effectively left school from the age of 14.'

The latest Resident Evil game, Resident Evil 6, was released earlier this month, while the fifth instalment of the film series, Resident Evil: Retribution, is currently in cinemas.

The games involve killing enemies using a range of weapons.

After the hearing, Mr Blake's family issued a statement which said: 'This has been a very trying time for all our family.

'These three people have left three daughters without a father and their children without a granddad.

They have also taken a much- loved son, brother, uncle and friend.

'While we do not think that any sentence would be long enough due to the brutal, torturous and sadistic nature of Derek's murder, we believe justice has been served and these people will be locked up for a long time unable to harm any other members of the public.'

Detective Chief Inspector Andy Guy, who led the investigation, said: 'The true motivation of why they attacked Derek in such a savage manner may never be known but the extent to which they tortured him was completely incomprehensible and inhuman.'