SADISTIC child killer Raymond Leslie Morris had privately boasted to unsuspecting family and friends that whoever murdered seven-year-old Christine Darby was "too clever" to be caught. HBOVE THEe tought he was invisible A CUT ABOVE THE LAW!!!!! also he minimized his involvement, to himself
A person like this probably feels that what he is doing is justifiable, he'll even blame the kids for being lulled in to a false sene of security. A close friend of mine had mentioned Morris to me a while ago, and after watching Fred Dinage murder case book, I knew then that this needs a forum all unto itself. For every parent out there. At one time we believed these pedophiles were a small minority, but they are not: in fact they are all around us, it's a worse parent's nightmare come true. Never let you're kids out of your sight.
Raymond Morris

But the foreman engineer was not as intelligent as he professed.
The 39-year-old, from Walsall, had spun a web of lies and deceit that kept detectives hot on his heels for more than a year,again the animal cunning in a predator to evade capture, so after Christine was kidnapped, sexually assaulted and brutally killed on August 19 1967. The Walsall girl was found suffocated and buried in bracken in Cannock Chase.
Morris' claims to have outwitted cops were bold. Although for months, he seemed to have eluded an extensive hunt by Scotland Yard's finest murder squad and specialist teams of police officers across the Midlands. He even survived three interviews with police at his home thanks to an alibi from his 25-year-old wife Carol.
It was just a matter of time before the murder mystery that shocked millions ended and most surprisingly, the culprit lived just feet away from West Midlands Police's HQ in Walsall.
Detectives arrested and charged Morris with murder on November 16 1968. Following a seven-day trial in February 1969, jurors unanimously found him guilty and he was jailed for life.
What gave him away? Harry Hawkes, the Birmingham Evening Mail's chief crime reporter in 1969 concluded a daily coverage of Morris' trial with an extensive look into the portrait of a killer.
It was Morris' sick lust for little girls and pronounced Walsall accent that landed him in the docks at Stafford Shire Hall. Nicholas Baldry, Christine's friend and the last person to see her alive gave evidence at the trial. He was the young boy who originally recalled Morris' accent when he asked for directions to "Karmer Green", the local pronunciation for Caldmore Green. That led officers to concentrate the hunt within the Walsall area. Following Christine's murder, a massive hunt began for a man owning a grey Austin A55. A police indentikit was made up with witness information and was distributed across the region. Morris was already a suspect, but at that early stage, he was only one of many. It was when he attempted to kidnap another girl, albeit driving a green and white Ford Corsair, that the pieces of the jigsaw began slotting together. If Police hadn't had his brothers name on their list-and had 'Raymond Morriss' he would have been caught earlier. In fact his brother who told the cops his brother had sick, violent, fantasies and was not with them the night of the murder, ideally they ought to have went and taken Morris in to custody immediately--wrong name or not, the fact is what his own brothers told them. Again luck was with Raymond Morris.
During this time Police cross-checked men committing offenses against children, against the Cannock file records.
They discovered Morris' previous car matched that of the sought-after murderer


The father-of-three pleaded not guilty to killing Christine and not guilty to attempting to abduct a ten-year-old girl. He admitted a third charge of indecent assault against a five-year-old girl between August 9 and August 19 1965. But in the case of the later charge, photographic evidence taken by Morris with his own camera made it impossible for him to deny the allegations. Over a two-year period Morris, dubbed the Cannock Chase Murderer, had been linked to numerous other assaults, attempted kidnapping and the murders of six-year-old Aston girl Margaret Reynolds and five-year-old Diane Joy Tift from Bloxwich – but the truth behind those cases was never uncovered.
Diane Joy Tift

As the trial began, the abominable actions of Morris were slowly revealed through eye-witness accounts.
The first day of the trial saw queues of people forming outside the 18th Century hall, two hours before it was due to begin.
During the hearing, witnesses testified to having seen Morris on the day Christine was abducted.Various accounts placed a man matching his description driving a grey car with a young girl in the passenger seat. Brian Gibbens QC, prosecuting, called two witness, Victor Whitehouse and Jean Rawlings, who gave accurate statements of Morris in his Austin car driving through Cannock Chase.
Judge Mr Justice Ashworth warned the jury at the beginning or the trial about the vile nature of Morris' crime. "It was a hateful crime of lust and you will shortly have to look at some unpleasant photographs but you are here to judge calmly, dispassionately now whether it can be proved that it is the accused man, Raymond Leslie Morris who is guilty."
As the trial went on, the case for the prosecution strengthened, experts giving evidence included Home Office pathologist Dr Alan Usher. He examined the child and concluded she had been suffocated.
Tyre marks left on Cannock Chase were scrutinized by Joseph Wilson, technical manager of Pirelli Ltd. He said the tracks were left by a family-sized saloon.
The dramatic nature of the trial increased when Morris' wife Carol told the court why she had originally provided an alibi for her husband – only to retract it three months later.
She remained silent when her lying husband told cops he had returned home straight from work on August 19 1967, at 2pm.
Morris said the couple went shopping together between 1 and 3pm in Walsall and then visited Carol's mother to drop off cakes.
That gave him a valuable alibi for the abduction of Christine which happened just after 2pm.
In fact, Morris returned home at 4.30pm and Carol told the court she kept quiet because she "could not believe" he was the person connected to the allegations. She said her partner had behaved like his "normal self" throughout the evening.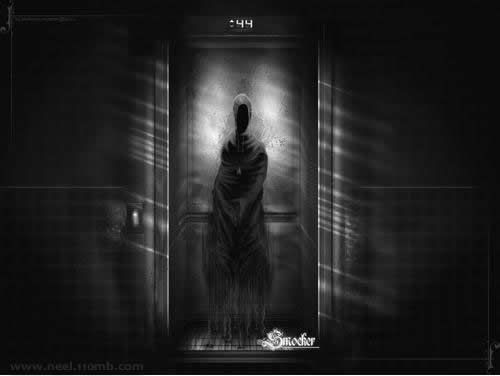 Scotland Yard Det Chief Supt Ian Forbes detailed the moment he asked Morris about lying about his whereabouts on August 19.
Quizzing Morris at Stafford police station on November 15 1968, he told the suspect: "You are not telling the truth."
Mr Forbes described Morris as "cool, calm and collected" during interviews. That was, until he was told his wife had changed her statement. Mr Forbes said: "He became upset, put his head in his hands and said: 'Oh God, she wouldn't' and sat shaking his head."
By the time Morris took the stand midway through the trial, the evidence was stacked against him. He stood by his claim that he had never been to the spot on Cannock Chase where Christine's body was found.
The man described as "unemotional and unsociable" by workmates broke down in the dock when recalling an interview with Mr Forbes, who allegedly told him: "You are on your own now son. Your wife has left you."
When he was shown pornographic pictures found stashed at his home, Morris said he felt "disgusted" with himself. Kenneth Mynett QC, defending, told jurors that if they believed Morris and his wife had been at her parents home at round 5pm on August 19, 1967, it would have taken at least an hour to do the shopping beforehand, so the defendant could not have been the man witnesses alleged to have seen on the Chase at 4.15pm.
But on February 18 1969, the jury decided Morris was guilty of murder. A crowd of 300 people gathered outside the court in anticipation of Morris' life sentence and were not disappointed.
Morris showed no emotion as the judge said: "There must must be many mothers whose hearts will beat more lightly as a result of this verdict."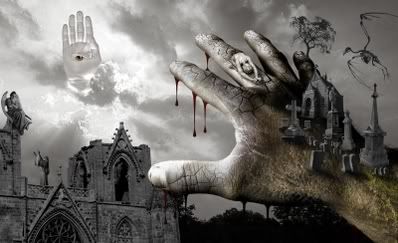 A man responsible for taking the lifes of young, innocent children, robbing them of their innocence, is what he preyed on. These children will never see another day day - ever again. They will never come back.
Death is nothinng, it's only the other room. Murder is 'evil' this type in particUlar, and only leads to the other dark place in which eternity comes with no soul, and being haunted every day for doing what Raymond Morris did.
Morris was taken to Winston Green Prison. He was moved to Durham Gaol on February 19 1969.
The lengthy coverage of the high-profile court case led the Chief Constable of Staffordshire police to pay tribute to the "wonderful assistance" of the local press, he said was unseen in any other case in the country.

(L-R) Christine, Diane Joy and Margaret.

Rest in Eternal happiness, little angels.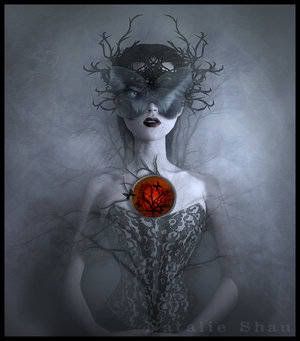 Here is back ground detail and a list of the events surounding the Cannock Chase murders:
A.K.A.: "The

Monster of Cannock Chase

"
Classification: Serial killer?
Characteristics:

Pedophile -

Rape
Number of victims: 1 - 4
Date of murders: 1965 - 1967
Date of arrest: November 4, 1967
Date of birth: August 1929
Victims profile: Christine Darby, 7 / Margaret Reynolds, 6 / Diane Tift, 5 / Jane Taylor, 10
Method of murder: Suffocation - Strangulation
Location: Cannock, Staffordshire, England, United Kingdom
Status: Sentenced to life in prison in 1969
---
Born at Walsall, England, during August 1929, Raymond Morris possessed good looks and above-average intelligence. He dabbled in poetry and photography, impressing acquaintances with the fact that he never lost his temper, shifting from sunny charm to icy stoicism in an instant.
Married at nineteen, Morris frightened his wife with abrupt changes of mood, displaying cold fury when she balked at his spontaneous demands for sex. They separated nine years later, Morris withholding support payments until she agreed to visit him once or twice a week, bending over a table so that he could take her in the "animal position."
By the time he married for the second time, the violent side of Raymond's nature had apparently evaporated, leaving him the perfect husband. But, in fact, his silent rage had merely been diverted from the home front to another area.
On September 8, 1965, six-year-old Margaret Reynolds vanished en route to her school in the Birmingham suburb of Aston. No trace of her had been discovered by December 30, when five-year-old Diane Joy Tift disappeared on the short walk between her home and her grandmother's house, in nearby Bromwich.
On January 12, 1966, a workman spotted a child's body in a field near Cannock Chase, a few miles to the north; when the small corpse was moved, a second body was discovered underneath, pressed into the soft earth. The search for Margaret Reynolds and Diane Tift was over.
On August 14, 1966, ten-year-old Jane Taylor went for a ride on her bicycle in Mobberly, south of the Cannock Chase region, and disappeared forever. Two months later, in October, Morris was accused of taking two girls into his Walsall apartment, leading them to separate rooms, and afterward undressing each. Because neither girl could corroborate the other's testimony charges were eventually dismissed.
On August 19, 1967, Christine Darby, age 7, was playing with friends in Walsall, when a man pulled his car to the curb and asked directions to Caldmore Green. Christine climbed in the car, her playmates startled as; the driver roared off in the wrong direction. Five days later, searchers found her violated body in a field; she had been killed by suffocation, probably by hands pressed tight across her nose and mouth. Descriptions of the suspect car led homicide detectives to question various locals, including Raymond Morris, suspect in the prior molestation case.
The matter was reluctantly abandoned after Raymond's wife confirmed that he had joined her in a shopping expedition on the day Christine was killed. On November 4, Morris tried, unsuccessfully, to abduct ten-year-old Margaret Aulton in Walsall. This time, a neighbor saw his license plate, and he was taken into custody. A search of his apartment turned up pornographic photos of his niece, the latter evidence persuading Raymond's wife to testify against him.
At trial, with her admission that the shopping alibi had been a fabrication, Morris was convicted and received a term of life imprisonment.
Michael Newton - An Encyclopedia of Modern Serial Killers - Hunting Humans
---
Morris, Raymond Leslie
What happened on 19th August 1967 must be every parents nightmare. Seven year old Christine Ann Darby was abducted in broad daylight from Coronation Street, Walsall. Any hopes her family had of her being found alive and well were dashed when her suffocated and almost naked body was found three days later buried in undergrowth on Cannock Chase.
A massive police investigation was launched and statements were taken from everyone nearby. Witnesses in Coronation Street told of a man in a grey car with a local accent and two people, who had been on Cannock Chase that day, remembered seeing a grey Austin A55 or A60. Christine had been the third child to be found murdered on Cannock Chase in the nineteen months leading up to August 1967 and a massive manhunt ensued, with the owners of over 23,000 grey Austins being interviewed.
On 4th November 1968 a 10-year-old girl was offered fireworks by a man who approached her on waste ground in Walsall. The girl sensibly refused but determined not to be outdone the man tried to drag her into his car. He suddenly became aware that he was being watched and leaving the girl he jumped into his car and drove off, but not before the registration number of his car had been noted.
Police traced the car to 29-year-old works foreman Raymond Morris, who lived with his second wife in Walsall. They also determined that Morris had previously owned a grey Austin A55 and he had been previously reported for molesting young girls. Initially his wife confirmed his alibi that he had been out shopping with her on the day that Christine Darby had vanished.
After he was arrested, on November 15th, and safely in police custody his wife retracted her story and said that she had mistaken the day. Perhaps she had been afraid of him. He was also identified by the two people who had seen him on Cannock Chase.
When they searched his home, police found indecent photographs of a small girl. He appeared before Staffordshire Assizes in February 1969 and was found guilty of the murder of Christine Darby. He was sentenced to life imprisonment. As he was never charged and tried for the murder of the other two girls who had also been found on Cannock Chase their cases remain, officially, unsolved.
---
Raymond Leslie Morris (born 1929 in Walsall, Staffordshire, England) is a British murderer.
Morris was living in a council-owned flat in Birchills, Walsall, before he was found guilty of the rape and murder of seven-year-old Christine Darby on 16 November 1968. Christine had been enticed into a car by a strange man near her home in Coronation Street, Caldmore, Walsall, on 19 August 1967, and her body was later found on Cannock Chase.
He was sentenced to life imprisonment and is still behind bars after 40 years, placing him among the longest-serving prisoners currently behind bars in England and Wales.
Morris has also been suspected of murdering two other children whose bodies were found on Cannock Chase in 1966.
Margaret Reynolds (aged six), went missing on her way to school in Aston, Birmingham, on 8 September 1965.
Diane Tift (aged five), went missing on a short walk to her grandmother's house in Bloxwich, just one mile from Morris's flat, on 30 December that year.
The bodies of the two girls were found together on Cannock Chase on 12 January 1966
10-year-old Jane Taylor disappeared from the Cannock area on 14 August 1966 and has not been seen since. Morris has also been named as a possible suspect in connection with Jane's disappearance, although not as frequently as he has been in the hunt for the killer or killers of Margaret or Diane.
Morris was finally arrested on 4 November 1967 in connection with the attempted abduction of a 10-year-old girl in Walsall. He was accused of Christine Darby's murder, despite his wife's claim that they were shopping together on the day Christine went missing. She changed her alibi after a police search of their flat uncovered a pornographic photograph of the couple's niece.
---
The Cannock Chase murders (also known as the A34 murders) were the murders of three young school girls that occurred in Staffordshire, England, during the late 1960s. In a trial reported to have received "unprecedented public interest," Raymond Leslie Morris of Walsall was convicted at Staffordshire Assizes of the murder of Christine Ann Darby after one of the largest manhunts in British history. Morris is also considered the chief suspect in the deaths of Margaret Reynolds and Diana Joy Tift. In November 2010, he was granted a judicial review of his case in a bid to overturn his conviction, which failed.
Raymond Leslie Morris
Raymond Leslie Morris was born 13 August 1929 in Walsall, Staffordshire. He lived in Walsall his entire life and was reported to have an IQ of 120. Morris went through a variety of jobs before landing a position as a foreman engineer at a precision instruments factory in Oldbury, West Midlands, in 1967.
In 1951, he married 'the girl next door", who was two years younger than him, and fathered two boys. He kicked her out of the house after eight years of marriage, then divorced her on the grounds of adultery when she had another man's child. Morris's first wife would later describe him as a man with a need to express violent sexual dominance. At the age of 35, Morris was married again, this time to a 21-year-old woman named Carol. At the time the A34 murders were committed, Morris and his wife lived at Flat 20, Regent House, Green Lane, Walsall – a council-owned flat in Birchills, directly opposite the police station.
The murders
On 12 January 1966, the bodies of Margaret Reynolds, age 6, and Diana Joy Tift, age 5, were found together in a ditch at Mansty Gully on Cannock Chase in Staffordshire. Reynolds went missing on her way to school in Aston, Birmingham, on 8 September 1965 and Tift went missing on a short walk to her grandmother's house in Bloxwich on 30 December that year. Two thousand people searched for Reynolds in the hours following her disappearance.
On 22 August 1967, a soldier who was a member of a search party found the sprawled, naked body of seven-year-old Christine Darby beneath brushwood only a mile away from where Reynolds and Tift were discovered. Christine had been enticed into a car by a strange man near her home in Camden Street, Caldmore, Walsall, on 19 August 1967. Witnesses in Walsall explained that they saw a man in a grey car who spoke in a local accent, while two others who had been on Cannock Chase remembered seeing a grey Austin A55 or A60.



The investigation
The three murders were similar in that each victim was determined to have been coaxed into a car while near her home, then murdered after being sexually assaulted. Darby, Reynolds, and Tift lived within a seventeen mile radius of each other and near the A34 road that passes through Cannock Chase. The murders were collectively known as the "A34 murders" or "Cannock Chase murders". The Cannock Chase/A34 murders sparked one of the biggest murder investigations in British criminal history. The manhunt was larger than that of the infamous Moors murders. Prior to making an arrest, 150 detectives would visit 39,000 homes, interview 80,000 people and check over a million car forms. Culling 25,000 vehicles from 1,375,000 files, investigators checked every Austin A55 and A60 in the Midlands. The hunt for the Cannock Chase murderer was led by Sir Stanley Bailey, Staffordshire's Assistant Chief Constable at the time.
The breakthrough and arrest
On 4 November 1968, 10-year-old Margaret Aulton in Walsall managed to escape from a man who attempted to force her into his green and white Ford Corsair. An 18-year-old housewife made a mental note of the vehicle registration plate, the car was traced back to Morris, and he was arrested in connection with the attempted abduction. The police were aware that Morris, who had been interviewed four times in four years, had owned a grey Austin A55 similar to the one used in the abduction of Darby. He had been considered a suspect in Darby's death, but his wife provided him with an alibi by stating that the couple were shopping together the day she went missing.
A police search of the Morris flat uncovered pornographic photographs of a young girl who was later determined to be Carol Morris's five-year-old niece. Scotland Yard detectives arrested Raymond Morris for Darby's murder on 16 November 1968. Two charges of indecent assault on the niece and one for the attempted abduction of Aulton would also be filed against Morris.
The trial and conviction
Carol Morris would eventually become the chief witness for the prosecution and retract what she had initially told investigators about shopping on the day of Darby's murder. On 16 November 1968, Raymond Leslie Morris was found guilty of the rape and murder of seven-year-old Christine Darby. His sentencing was delayed until the new year, when he was sentenced to life imprisonment. As of August 2001, he was incarcerated at Wymott Prison and was planning to appeal against his conviction.
Although convicted only of murdering Darby, Morris is considered the chief suspect in the deaths of Reynolds and Tift. Reynolds's relatives consider Morris to be her killer. In addition, 10-year-old Jane Taylor disappeared from the Cannock area on 14 August 1966 and has not been seen since. Morris has also been named as a possible suspect in connection with Taylor's disappearance. Some 40 years on, he is one of the longest serving prisoners in England and Wales.
Judicial review
In November 2010, Morris was granted a judicial review of the refusal of the Criminal Cases Review Commission not to refer his case to the Court of Appeal, in a bid to overturn his conviction. A statement from Morris's defence team said:
The application for a judicial review is the first stage in his attempts to have the matter referred back to the Court of Appeal after 42 years in prison. If Morris's conviction was overturned it would be the longest running miscarriage of justice in British history. It might also potentially mean that a child murderer had remained at large for more than 40 years during Morris's incarceration.
However, Mr Justice Simon rejected the judicial review and Morris later indicated that he had abandoned any further appeal.
In the media
Morris has been dubbed the Cannock Chase murderer. A 1971 book compared and analyzed various English newspapers' handling of the widely reported discovery of Reynolds's and Tift's remains. Morris was featured in a 1995 report in Central Independent Television's crime magazine series Crime Stalker and a 2004 documentary of the Cannock Chase murders was televised on the ITV series To Catch A Killer. Morris and the Cannock Chase murders are referred to in David Peace's novel Nineteen Seventy-Four.
Further reading
Hawkes, Harry (1971). Murder on the A34. London: John Long. (ISBN 0-09102-960-0)

Molloy, Pat (1988). Not the Moors Murders: A Detective's Story of the Biggest Child-Killer Hunt in History. Gomer Press. (ISBN 0-86383-473-6
Wikipedia.org
---
Raymond Leslie Morris
AKA: Monster of Cannock Chase
SEX: M RACE: W TYPE: T MOTIVE: Sex.
DATE(S): 1965-67
VENUE: England
VICTIMS: Four suspected
MO: Pedophile who strangled girls age five to 10
DISPOSITION: Life sentence on one count, 1969.
---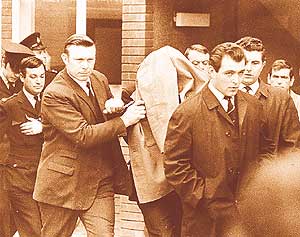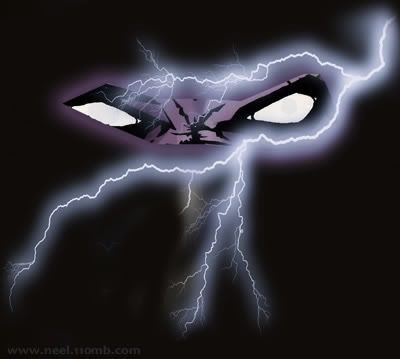 A person to be as 'sick' as Ramond Morriss, is inevitable, also 'evil'. He gave his victims no burials, IE The Moors murders and many more. Moris left his victims lying in a heap, as quick as he could get 'rid' of them, after using them for his own sickening, self gratification.
November 16, 1968: Raymond Leslie Morris, covered with a raincoat, is taken
to Cannock court, charged with the murder of Christine Darby.