Hello People, I hope that everyon reading this is keeping well,

This forum used to attract people to participate, however that was a long time ago.

You may think me posting my photo is easy to do, but it's very difficult with me being sensitive and shy, I dont look under confident, truth is I can be.

Dan ( Dand2_)) sent this one to my Email as he had only come accross it. Dan is my fiance'--himself & Kieron, SkyFunctres are Co-owners, primarily because they help me a lot. Sky is capable of running this place alone; you should check out his forumss at the front :) Dan works more in the back ground in keeping this forum safe from hackers and people who only post because causing trouble is there goal, rather pathetic. We never hear from Serene anymore, pitty she was good at her kraft, Cathy, Forever jack is our administrator as she is skilled in the psychology of killers, and she is a true victims advocate. We are fortunate to have her.
Why not help a little by participating?
It's up to you. It's not manditorry to post but it can be good fun or thought provoking, none the less we have each other and working alone, is something I rather enjoy. Please do feel free to join in any of our topics.

Thankyou for reading,
take care,
Yours,
Shar ~

Questions.

1. Favourite movies.
7 days was truly exceptional, an amaing story about real life, infact it puts many horror directors to shame. Often we say we would get our hands on a pedhile to give them a taste of there own medicine;this is the first film to have broached on uch a taboo subject.
2Let the right one in
3 one flew over the cuckoos nest
4Sid and Nancy, a breif account in the last months of the tragic life, and death of Nancy Spungen and Sid Vicious.
5 A time to Kill.
6 Aerplane and dumb and dumber
7 rat race.
8 the flock.

Describe a happy feeling or a memory.
A;ways the rain, the early morning rain as it lighttly hits against the window. Walking in the rain. As a child my Auntie took my sister and I skipping along the path singing the song "I'm singing in the rain."


What hobbies do you have. I sing, I have sang before I could talk ( no wonder I'm exshausted)-but my mother told me I sang "Paper roses" Marie Ozmond, I only sang some parts, but it was more than my talking voice did, I still sing and write songs. I love art, drawing is natural to me, cartoon strips, using my imagination. Collecting gothic art images. Above all doing what my kids do there hobbies are my favourite.Reading true crime books. Describe the way you look, then describe yourself the ideal way you would look if you were going somewhere special.
I cant, for I'm too self criticl but dressed up I'd have my hair with its natural curl, a tight fitting dress, a side split, stilletoe heals.

Favourite actors/Actress. Marilyn MMonroe. Kathy Bates. Robert Deniro. And many more

What is you're horroscope. Star sighn? do you beleive in it?
characteristically I do

writing a book or making a film, what would it be about?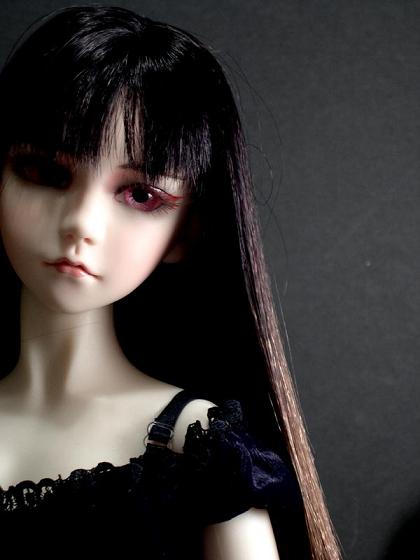 My Answers are.
It would be about this young man, after witnessing his father kill his mother, then shoot himself, he is left alone so he takes the wrong path in life, crime drugs. He becomes involved with this satanic cult, aftr a while the leader wants Rocco to join him in selling theeir soul to satan. Rocco backs out, moves away, years later is married with a child a new home in the country...when the leader who must sell hi oul after making this pact, needs Rocco as a sacrafice alo, but he is hell bent oon destroying and sacraficing as many lifes in the most inhumane way, before he and Rocco offer themselfes to Satan. The cult is a girl who is gorgeous but very sick, two men who are psychopathic, a leader, psychotic and called "Lewis" tries to mak Roccos wifee a satanist. The wife is pretty, very typical infact and crumbles against this lot. the daughter is............his daughter, do NOT go there.......
I did it I'm sure you can too
Shar