Introduction.


No one old enough to understand at the time will ever forget the address, 25 Cromwell Street, Glouster, now synominous with the house of horrors and surpassing in notoriety, even 10 Rellington place, home of serial murderer John Reginald Christy. Nor will they forget the maccabre discoveries made at the family home,where body parts belonging to the victims of Rose and her husband Fred West were excavated from the cellar and garden. That said, I must have been one of the few people in the country who did not follow the story when the full horrors were relayed in to our living rooms some 17 years ago. Yet, ironically, I had been working in prisons around this time, where with my colleagues, I was trying to understand what led woman and young girls in to various types of offending, and what might have prevented help it.

Some of the cases I had been working on, though rare amonst female offenders, were highly traumatic, IE, child murder & paedophilia. After one particular case, I had begun to sleep with the light on. Along side this, many of the women and girls I had interveiwed (serving a range of sentences from murder through to arson and burglary) had revealed stories to me on a daily basis of the abuse they had experienced as children. As I began to understand the depths of depravity and cruelty that human beings were capable of inflicting on one another, I could not then bring myself to read about, or indeed listen to, what had happened to the victims at Cromwell Street.
I walked out of a room whenever news of it came on TV, and turned over the pages of newspapers giving details of these most henious of crimes. It may seem strange, a criminologist avoiding anything to do with what could undoubtedly be billed as the crime of the 20th centuary in Britain, but I really could not face it: enough was enough.
As it was, Fred hanged himself before the case came to court and Rose was found guilty of ten of the murders. It wasn't until many years later that, when stopping off in Gloucester, I took a shortcut from the shops to the car park and found myself on a paved walkway where the West house once stood.
This led to my pondering the case again and to wondering how a woman, and a mother at that, had come to commit such horrific crimes.
This case exceeded that of Ian Brady and Myra Hindley and Beverly Allitt in terms of the number of victims involved, and Rose had even killed her own daughter and stepchild.
In the light of the recient high-profile child-abuse cases involving Vanessa George, a nursery worker from Plymouth, and that of baby Peter and his mother, Tracey Connelly (though, unlike Rose West, neither of these women are serial killers), I decided to revisit the case. What was it that made Rose a killer? How did an ordinary little girl grow up to become someone who enjoyed tormenting and torturing other young women before finally killing them?
It was a deeply chilling prospect, but I had to know.
Armed then with only the basics of the West case, I began my research. This included tracking down relatives, former neighbours, friends, victims and others who knew Rose during her formative years, and later as a teen mum. Some people felt able to speak about what had happened now that the dust had setteled; others understandably, wanted to forget. New information has come to light as a result, which is presented here and adds a further dimension to the story and to the phenomenon that is Rose West.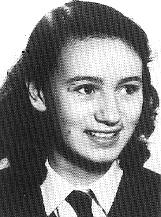 Finally, I wish to take this opportunity to thank the many people who have helped me with this book.
I am especially grateful to Dr. Rajan Darjee, Consultant Forensic Psychiatrist at The Royal Edinburgh Hospital, who has been a great source of help and support in writing of it, and Andrew and Jackie Letts for all their kindness and generosity, and with whom I feel I have been on a journey of discovery.
I would also like to say a very big thank you to Gill Job, Rita New, Joy McConnell, Patricia Cloke, Diane Tucker, Caroline Roberts, Leo Goatley, the Blake family, Linda Margerison, Susan Greenhalgh, Rosemary Pritchard and the Newquay Old Cornwall Society, retired Inspector Bob Palmer and Inspector Julian Frost, as well as to all those who contacted me by various means, including those who wish to remain anonymous.
A number of excellent books are cited in the text, which I recommend to the reader.

Jane Carter Woodrow, 2011.