Teachers' Pet





Authorities say Kelsey Peterson, a sixth-grade math teacher and basketball coach in Nebraska, fled to Mexico in 2007 with a 13-year-old former student so the two could "start a life" together. After a week-long search, the two were located through a global-positioning device on Peterson's phone, according to a Mexican official. Peterson was arrested and returned to the United States to face charges of kidnapping, child abuse and contributing to the delinquency of a minor in Nebraska.



Colorado high school teacher Carrie McCandless is facing two felony charges for allegedly having sex with a 17-year-old male student during a field trip in October 2006. The 29-year-old was fired from her job at a charter school after she was charged with sexual assault on a child by a person in a position of trust and contributing to the delinquency of a minor.



Nearly two months after former elementary school teacher Pamela Rogers was released from jail, where she served a six-month sentence for having sex with a 13-year-old student, she was arrested for allegedly contacting him. Rogers is accused of establishing a profile on Myspace.com and using it to send messages to the victim and his 17-year-old sister against the terms of her parole. She was ordered to serve the remaining seven years of her eight-year suspended sentence, and now faces additional time on a separate four-count indictment.



Authorities in Coffeeville, Ala., say 30-year-old Sharon Linton Rutherford had sex with at least four students and allegedly involved one in a plot to kill her husband. School officials received an unsigned letter accusing Rutherford of sleeping with students in 2004, but the claims were never substantiated. In April 2006, after one of the students came forward and said he had sex with her, Rutherford was arrested and ordered held on $55,000 bond.



Catholic high school English teacher Sandra "Beth" Geisel was arraigned in August 2005 on six felony charges stemming from allegations that she had sex with a 16-year-old student on three occasions. Geisel's troubles began in June when police found her in the back seat of her car with another 17-year-old student from the all-boys Christian Brothers' Academy in Albany. She was not charged in connection with the incident because the boy was of legal age, but word got out after she was fired and the family of another student came forward with the accusations. Geisel is out on bail pending a grand jury hearing.



In a lesser-known Tampa schoolteacher scandal, math teacher Jaymee Wallace faces charges of lewd and lascivious behavior for her alleged sexual relationship with a female student, whom she taught at Wharton High School. The unnamed student told police that the relationship began in December 2002 when she was in ninth grade, and after a "few games of arm wrestling," escalated into a sexual relationship, estimating that she and the teacher engaged in oral sex at least 50 times between 2003 and 2004. Wallace admitted to having a "mother/daughter" relationship with the girl, but denied any sexual activity.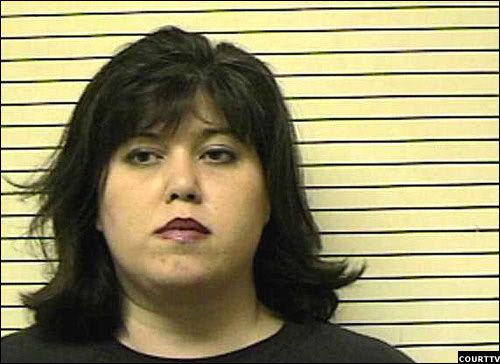 In November 2003, police in Brenham, Texas, responding to a noise complaint at the home of high-school English teacher Shelly Lowery, came upon a raging party. The smoke-filled apartment was littered with beer, wine coolers and pornography playing on the television. Eight teenage boys and girls were in the apartment with 28-year-old Lowery, who was charged with furnishing alcohol to minors and displaying harmful material to her underage guests.



In May 2002, police found 33-year-old Tanya Hadden in a Las Vegas hotel room with a 15-year-old who attended the San Bernardino, Calif., high school where she taught. She was arrested after admitting to having sex with him at least six times during their three-day stay on the strip. The relationship began earlier that spring, when Hadden was separating from her husband of nine years, and reportedly grew over a shared interest in punk music. In 2003, Hadden was sentenced to two years in prison.



In January 2002, Florida teacher Beth Friedman was sentenced to one year probation plus psychological counseling for supplying middle-school student Donny Vaden with drugs and alcohol during their alleged 18-month relationship, which the student claimed became sexual when he was 15. She was acquitted of sex-abuse allegations, including accusations that she offered Vaden money, gifts, grade boosts and even a car in exchange for sex.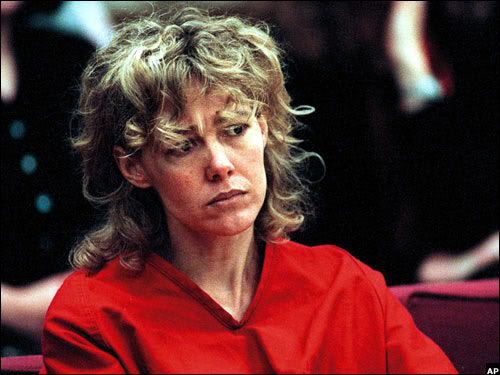 Perhaps the nation's most infamous student-teacher couple, Seattle elementary school teacher Mary Kay Letourneau and student Vili Fualaau first met when he was a student in her second-grade class. The relationship reportedly turned sexual after he left her sixth-grade class. Letourneau was later sentenced to seven years in prison for violating a conditional sentence barring her from seeing him after they were first discovered. The ban was later lifted, and Letourneau and Fualaau married in 2005.

Teacher-Predator



Movie Poster: Notes on a Scandal

The film, Notes on a Scandal, depicts two types of female perversions: a stalker and a teacher who gets sexually involved with her underage student. Based on the 2003 novel by Zoë Heller and set at a London-based school, it is told by a sixtyish history teacher, Barbara Covett, who records the details of the two-year situation. The teacher in question is Bathsheba Hart - 'Sheba' -and she arrives at the school to teach art classes.
Covett's obsession with Hart, a woman in her forties, is clear from her meticulous notes about this pretty new teacher, and it turns out that she's an obsessive, controlling type of person without enduring relationships. She has stalked or dominated others in the past, and like many stalkers, she also becomes a punisher, even as she feigns friendship.
Sheba is married, with two kids, which doesn't prevent her from falling for one of her students, fifteen-year-old Steven Connolly. She knows better, but she gets involved with him, anyway, and they begin having sex practically everywhere. She learns that Covett has had a glimpse of that and says that they have only kissed, but Covett discovers much more, uses it to get Sheba under her control, and eventually lets the secret out. (In the film, Covett sees them together and demands that Sheba quit, which she agrees to do, but then continues.)
The affair eventually reaches the ears of the school's headmaster and Sheba is not only suspended but charged with a crime. This damages her marriage and prevents her from seeing her children. Thanks to the affair, Sheba's life falls apart, while Covett moves on to another vulnerable young woman. However, she, too, loses her job for being complicit.
In the course of the movie, several themes arise that are true of many of the teachers erotically entangled with their students: the allure of a secret, the feeling of entitlement, the false belief that the student is "mature for his age," and the naïve notion that no one is being damaged by it.
In real life in many jurisdictions, Sheba would be considered a sex offender; her offense is no different in the eyes of the law than that of a man who has sex with an underage child. Despite the claim by most of these teachers that they have followed the course of "true love," many prove to be repeat predators on vulnerable children. For males we use the term, "chicken-hawk," but no one has yet coined a recognizable name for females, although some use "cougar."