Nancy Dillard Lyon, daughter of a Dallas real estate tycoon, reached the heartrending conclusion that her marriage to husband Richard, whom she met when they were both grad students at Harvard, was over.
During an 8-year marriage, the ambitious Nancy had juggled a successful career with motherhood after giving birth to the couple's two daughters. Meanwhile Richard spent far more money than he earned, and the family was in constant financial peril. Once, he charged an Alfa Romeo sports car to the couple's American Express card when they were too broke to make their mortgage payments.
When Nancy died from arsenic poisoning, her parents and her brother Bill were sure that Richard killed her. The high-profile case exposed incest between Nancy and her brother and the adultery of her husband. But did Richard really kill his wife? The evidence is controversial.


RICHARD AND NANCY LYON

His Wife Falls Ill
As the Texas heat finally began to wane in September 1990, Nancy Lyon reached the heartrending conclusion that her marriage was over.
She believed that Richard, her husband, was a philandering lout.
Many of her friends and relatives breathed a sigh of relief at Nancy's decision. They wondered what took her so long.

Barbara Bush with Nancy Lyon
During an eight-year marriage, the ambitious Nancy had juggled a successful career in Dallas real-estate development with motherhood after giving birth to the couple's two daughters.
Meanwhile Richard, a construction project manager, spent far more money than he earned, and the family was in constant financial peril as a result. Once, he charged an Alfa Romeo sports car to the couple's American Express card when they were too broke to make their mortgage payments.
In the summer of 1989, months after Nancy had given birth to the couple's second child, Richard took up with a girlfriend and began an open affair, leaving his wife alone with the kids while he treated his paramour to romantic trips to the Rockies, New Orleans and New York.
Nancy had finally had enough.
"Over the last year, I have been willing to forgive and overlook your indifference, cruelty and destructive criticism," she wrote Richard on Sept. 12. "Not only are you free to go, but I need to demand that you go before even more damage is done to the children and to me."
The letter went on for nine full pages-a humiliated woman's postmortem on a bad marriage.
Nancy told her husband that it was over-no turning back. But then he batted his eyes and swore he was sorry.
She allowed him back into her life. Her friends groaned.
In time, the attempt at reconciliation would prove ominous.
Four months after Nancy wrote her angry letter, Richard Lyon's Alfa Romeo squealed to a stop outside the emergency room at Presbyterian Hospital in Dallas.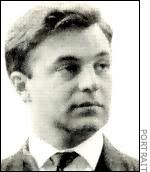 Richard Lyon
He went inside and asked for help. Orderlies went out to the sports car and found Nancy in a fetal curl in the passenger's seat.
Richard explained she'd taken ill early the previous afternoon, Jan. 8, 1991. The symptoms included cramps, vomiting and diarrhea.
After a preliminary examination, doctors suspected toxic shock syndrome. Her blood pressure was fluctuating wildly and her breathing grew labored. She would eventually lapse into a coma, and doctors would attach a mechanical breathing apparatus to keep her alive.
Nancy's family, alerted by Richard, hurried to the hospital.
At some point during the death watch, Nancy's father, Bill Dillard, a Dallas developer, buttonholed the doctor who was treating the woman.
Dillard asked whether the hospital had done tests for poisoning.
When the doctor asked why, Dillard said he believed his son-in-law was trying to kill her.
Match Made at Harvard

Map of Texas with Dallas locator
In so many ways, Richard Lyon and Nancy Dillard were a mismatched pair from the start.
They began their lives 2,000 miles apart-she in a wealthy Dallas suburb, he in working-class Mansfield, Conn. Richard, born in 1957, was the oldest of three children, born to an insurance salesman and his homemaker wife.
Young Lyon grew up with striking good looks-ginger-colored hair, olive skin and handsome Middle Eastern features that he got from his Lebanese mother.
His childhood lacked any apparent trauma. He seemed like a normal American kid.
Good grades came easy, and Lyon attended the University of Massachusetts on academic scholarship, graduating in 1979. He was then admitted for graduate studies at the Harvard University School of Design, where students learn architecture, landscape architecture, urban design and urban planning.
That fall, his looks caught the eye of a classmate named Nancy Dillard, a petite, dark-haired woman with a radiant smile.
In nearly every sense, she came from a different world.
Her father, William Wooldridge Dillard, was a native of Memphis who married a stewardess and settled in Dallas, where he earned a fortune as a real estate developer during the early business boom years of the Big D.
Nancy was born in 1953, the youngest of four children. She and her siblings, Susan, Tom and Bill Jr., were raised by nannies amid country club affluence in Highland Park, a ritzy section of Dallas.
Nancy was an attractive teen, but she rarely dated in high school. Some saw her as emotionally distant. She had legitimate reasons for this that would come to light much later.
She went far away to college-to Hollins University, a tiny, exclusive women's school in Roanoke, Va. She graduated in 1975 with a degree in liberal arts, and then spent two years as a museum guide in Washington, D.C.

Hollins University campus
As her 25th birthday approached, Nancy Dillard understood it was time to choose a career path that went beyond the minimum-wage museum gig.
She decided to study landscape architecture, combining her interests in building (from her father's influence) and the outdoors. She spent two years studying design at the Graduate School of Fine Arts at the University of Pennsylvania, and then enrolled in the graduate design program at Harvard.
Marriage & Betrayal
Kismet placed Richard Lyon and Nancy Dillard in the same classroom.
They began dating in the spring semester of their first year at Harvard, and the relationship blossomed.
Dillard, a full four years older than Lyon, gave family and friends the impression that she found a comfort with Richard that she had never felt before. She believed she had at last met her lifetime match.
Nancy was almost 30 by the time they graduated in 1981. Wedding planning began soon after commencement, and Nancy became Mrs. Richard Lyon in February 1982.
Although Nancy enjoyed the East Coast, Richard made the well-reasoned suggestion that the couple should reside in Dallas, the Dillard family's power base.
As Richard had hoped, Bill Dillard made phone calls to pals in Dallas that landed jobs for both his daughter and her new husband.
With her father's help, Nancy went to work at Trammell Crow Co., the commercial real estate firm founded by Trammell Crow, a Texas-sized character sometimes called the Lone Star State's Donald Trump.

Trammell Crow
In the early '80s, Trammell Crow was beginning aggressive business expansion, building everything from skyscrapers to shopping malls to subdivisions. (Today, the firm manages or leases 500 million square feet of commercial real estate in the United States. It has offices in 25 states, as well as England, Toronto and Singapore.)
Nancy was hired as an assistant project supervisor, and she soon became a favorite of the founder and his son, Michael.
She was given broad oversight of the company's development of Westchester, an upscale housing subdivision near Grand Prairie, off Interstate 20 midway between Dallas and Fort Worth.
Even motherhood did not stop her career momentum. Daughter Allison was born in November 1986, during crucial months in the Westchester development, and Nancy hired a nanny and hurried back to work weeks after the birth. Again she barely missed a business beat when her second child, Anna, was born two years later.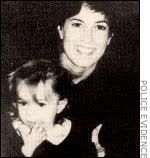 Nancy Lyon, younger
While Nancy prospered, Richard took a career path that wasn't so straight and narrow.
Based on his father-in-law's influence, he was taken on as a project manager at Rosewood Corp., a real estate development firm owned by Caroline Hunt Schoellkopf, an heir to Texas oilman H.L. Hunt's $6 billion fortune.
Richard washed out in that job, then went on to work for Ken Hughes, another Dallas developer friend of Bill Dillard.
Hughes assigned Richard to work on the development of a shopping center project in Houston. Through that project, he became acquainted with another construction manager, a single, blue-eyed blonde with a stripper's name-and figure: Tami Lyn Gaisford.
Through frequent business trips, Lyon and Gaisford often found themselves alone together at a Houston hotel. What began as an evening of drunken passion in September 1989 developed into a full-blown love affair.
Fragile and Frigid?
Lyon and Gaisford made only minimal attempts to conceal their illicit relationship.
They jetted away for frequent weekend romps. When they weren't traveling, they could be seen canoodling at bars and restaurants in Dallas and Houston.
Gossip made its way to the cuckolded wife in just weeks. Nancy's first reaction was to blame herself. She knew that she had sexual issues. Why wouldn't Richard look elsewhere to fulfill his desires?
She sometimes wondered whether her husband was a sex addict-like the time she discovered in his car trunk copies of porn magazines and a deflated ball poked with holes that he used as a bizarre masturbatory device.
But she knew the sex problems in their relationship were more her fault than his.
She was sexually timid-perhaps because she equated sex with perversion.
And therein lies a lurid story from Nancy's childhood, one that would finally get an airing at about the same time that Richard began his affair.
Incest
Nancy's brother, Bill Dillard Jr., had for years struggled with alcohol and drug abuse, often turning to his father for financial help after losing a job or needing legal help.
In the spring of 1989, Bill Sr. told his namesake that he would no longer support him unless he agreed to enter drug treatment. He agreed.
One of the treatment techniques involved family counseling, so the Dillard clan gathered over Memorial Day 1989 at Sierra Tucson, a pricey detox center in Arizona. (Today, live-in clients pay nearly $25,000 for a 26-day stay.)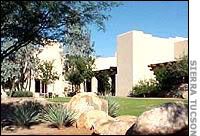 Map of Tucson with Sierra locator
As she arrived in Tucson, Nancy Lyon made a painful decision.
She felt that her brother's problems as an adult were rooted in deviant sexual events from their puberty that had been swept under the rug by their parents.
Nancy and Bill Jr. had an incestuous relationship when they were young. They were caught in a sex act by their mother when Bill was 13 and Nancy 11. The physical relationship apparently had been going on for years, with Bill pressing his sister into various sexual deeds.
Mrs. Dillard was mortified, and the parents promptly packed Bill Jr. away to a boarding school in New Hampshire.
Nancy spent her formative years wracked with guilt. Her brother was reduced to an adjunct member of the family, visiting only on major holidays. The blame she felt for Bill Jr.'s banishment became a dominant theme in her life.
She linked her own inhibitions in bed to the illicit origins of her sexual awakening: Sex was simply wrong.
Nancy decided the detox counseling presented an opportunity to air the lingering trauma of the childhood episodes-for the sake of Bill Jr., herself and the entire family.
She revealed the incestuous relationship to her husband during a private counseling session for the couple at Sierra Tucson, then broached the issue with her entire family later that weekend, according to an account by writer A.W. Gray in his book "Poisoned Dreams."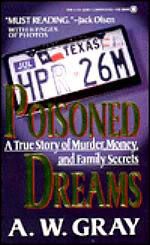 Book cover: Poisoned Dreams
Her father quickly cut off any discussion.
He dismissed the events as normal childhood sexual curiosity. The siblings were simply "playing doctor," he insisted.
Nancy knew the long incestuous relationship was far darker and more deviant than her father's portrayal. She made several attempts to discuss the issue, but Bill Sr. cut her off, and the subject was dropped.
Slow-Motion Breakup
Nancy Lyon was determined to pursue peace of mind, and she began incest counseling on her own when she returned to Dallas-just as her husband begin fooling around with Tami Lyn Gaisford.
The counseling helped Nancy recognize that her marital relationship was not healthy, and it gave her the courage to confront Richard when she learned of the affair.
He denied it, but over time she collected hard evidence in the form of American Express bills from trips and gifts he lavished upon his lover-gifts he could not afford.
Although she was devastated, Nancy apparently felt the marriage could be saved.
At the same time, she was a financial pragmatist.
Richard had been spending like a drunken sailor since taking up with Gaisford, even after he lost his job when his employer, Hughes Industries, went bankrupt.
Nancy's first move was to close the couple's bank accounts and cancel their credit cards-while Richard was on a sneak-away with Gaisford in Taos.
The Lyons were financially solvent only because Nancy's father held the mortgages to their properties, including their home and money-losing rentals they bought as the real estate market in Dallas dipped into depression.
Even in the midst of the affair, Bill Dillard Sr. attempted to come to Richard's rescue.
He found Richard a new job with yet another Dallas developer, Architectural Site Services.
Sex & Alcohol Addictions
Nancy told her father that their marital problems were exacerbated by Richard's addictions to sex and alcohol. Dillard Sr. was pleased with Bill Jr.'s progress after his stay at Sierra Tucson, so he agreed to pony up another hefty fee to have his son-in-law's addictions ministered to at the same facility.
Richard lasted two weeks, and then cut out early for a rendezvous with Gaisford.
In spite of everything-the affair, the lies, and the financial irresponsibility-Nancy continued to open her door when Richard knocked.
He was a convincing groveler, and she was vulnerable.
Not unlike most couples going through a slow-motion breakup, their relationship roiled minute to minute through the fall and winter of 1989.
Richard told confidantes that their sex life had improved in quality and quantity, according to author Gray. Nancy got pregnant but suffered an early-term miscarriage. The Lyons and their daughters traveled as a family to New York at Christmas 1989 and visited Richard's parents in Connecticut.
But a month after Christmas, Nancy used more homespun detective work to determine that her husband had once again gone off with his lover. She ordered him out of the house, and he took an apartment in another Dallas suburb.
No one but Richard knows what was on his mind as he drove away from his family that day.
But one thing is indisputable: On Jan. 24, 1990, he became a regular customer of General Laboratory Supply, a firm near Houston that sells chemicals, including poisons.

Receipt for poison

Divorce By Murder
More than 2 million marriages are celebrated each year in America. Some last forever. Many don't.
A simple divorce is the solution for the vast majority of couples when wedded bliss loses its fragrance. The country records just under 1 million divorces every year.
A small percentage of marriages end without the legal niceties. Each year, several thousand intimate relationships in America are terminated by murder.
Roughly one-quarter of all women slain are killed by a husband, a boyfriend or an ex, according to government statistics. The proportion is lower for men, but the raw numbers are similar. A groundbreaking study of spousal homicides committed in 1988 found that four in 10 killer spouses were women.
The vast majority are predictably mundane: a drunken argument ending in violence.
Seven in 10 domestic homicides result spontaneously from an argument. Nearly two-thirds of the perpetrators are under the influence of alcohol or drugs.
In these cases, access to a weapon tops off the lethal mix of anger and intoxication, and the criminal justice system is left to mop up mess left behind from a classic passion-of-the-moment killing.
Women who kill their spouse use a gun or a knife in roughly 95 out of 100 cases. Men use those weapons or their fists at a comparable rate.
In most of these instances, a spouse is blinded by rage while committing the deadly act, often later regretted.
But in the margins of those numbers-the exceptions to the statistical rules-are the homicides that often make front page news-cases like those of Scott Peterson, Christian Longo, Pam Smart and Ruth Snyder.
For each of them, a marriage had gone sour, but none considered divorce a viable option.
Why? In a word: money.
Perhaps the targeted spouse is wealthy and the conniving spouse cannot bear the thought of a life of freedom fettered with bills-alimony, child support, lawyer fees, credit card debt, even mortgage payments for a former home.
And then there is the classic motive: a big life insurance payday.
These pathological spouses make what they believe are reasoned decisions to save-or make-money by murder. Some do their own work, while others employ killers for the task.
Most of these murders are carried out with the usual implements of death-guns, knives, fists or various blunt objects.
But murder comes in many forms, and a fraction of these premeditated killers choose an ancient method: poison.
Fire Ant Solution
Nancy Lyon's personal affairs began to inhibit her ability to function at work, so she took an unpaid leave from Trammell Crow. But with no savings and substantial monthly bills, her financial morass deepened. Soon the utilities and phone at her home were cut off for lack of payment. Her father stepped in, once again, with financial help.
As if she didn't have enough problems, Nancy's backyard was being overrun by stinging fire ants, which made the outdoor space unusable for the estranged couple's young daughters.
Perhaps "strange couple" is more appropriate.
Richard would show up with some new chemical concoction to kill the ants, and he and Nancy would end up between the sheets.
According to author Gray, not only did they continue to have sexual relations, but Richard encouraged his wife to mimic the erotic techniques that Tami Lyn Gaisford apparently had mastered. Gray wrote that Richard "took vicious pleasure" in telling Nancy the most intimate details about his extramarital sex life.
Confused, distressed and desperate, Nancy tried to play Kama Sutra queen as best she could.
At one point, she received a letter of sympathy and explanation from Gaisford in which the paramour declared her deep love for Richard. Meanwhile, the lover was unaware that Richard was still sleeping with Nancy, according to Gray.
Throughout most of 1990, Richard and Nancy Lyon endured this curious relationship.
Over those months, they maintained a peculiar focus on one mutual enemy: the fire ants.
Maybe their quest to eradicate the insects by whatever means necessary was a sanity-saving diversion from their myriad other problems.
Or maybe it was a more calculated diversion, for at least one of the Lyons.
Arsenic Poisoning
Even as mystery novelists were giving arsenic a bad name, the element was being hawked as a cure-all.
For more than 150 years, doctors prescribed an arsenic-based tonic known as Fowler's Solution for everything from kidney disease to cancer to deafness to psoriasis to jealousy-until it was discovered, in the 1940s, that the presumed curative had side effects that included cirrhosis and skin and bladder cancer.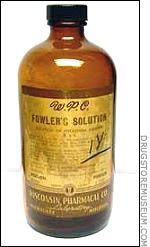 Fowler's Solution
Arsenic, a poisonous metallic element, is everywhere in the natural environment-in the air, in the earth, in the water and even in foods, especially seafood and meat.
The average human being ingests 1 milligram of arsenic a day, primarily from food. Most of it is eliminated through urine and feces, but over time 10 to 20 milligrams of non-toxic arsenic accumulate in the body.
Experts say these forms of arsenic are not a serious health problem.
The same is not true of arsenic trioxide, one of the most toxic and prevalent forms of the element, according to the federal Agency for Toxic Substances and Disease Registry.
Although it, too, appears naturally in our environment, arsenic trioxide is produced primarily from byproducts of copper smelting. It is used in wood preservatives and in weed- and bug-killers, as well as in the manufacture of glass and ceramics.
Arsenic trioxide, odorless and tasteless, is white or transparent and resembles sugar crystals.
When ingested in even small does, the substance can cause fatal damage to key organs-the gastrointestinal tract, the kidneys, the heart and the brain.
"Ingestion is the most important route of acute exposure of arsenic trioxide," according to the federal agency. "Ingested arsenic trioxide is quickly absorbed and can be extremely hazardous. Significant tissue and organ damage and death may result."
The symptoms include nausea, vomiting, diarrhea, gastrointestinal hemorrhage, swelling of the brain and rapid or irregular heartbeat.
The agency adds, "Most acute intoxications are from suicidal or homicidal ingestion."
In other words, precious few die from accidental arsenic trioxide poisoning.
Wine, Soda, Nightcap
Nancy wrote her farewell edict to Richard on Sept. 12, 1990, after about nine months of living apart. Richard quickly filed for divorce, although they maintained regular contact.
In mid-September, she found on her porch an anonymous gift bag addressed to "One Great Lady." Inside were a bottle of white wine and a container of what appeared to be vitamin capsules.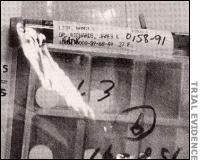 Pill box & blood sample
Nancy drank a glass of the wine that night and became nauseous. The next morning she phoned her sister, Susan, and divorce lawyer Mary Henrich to report the odd incident.
That same month, she and Richard went to see the film "Pretty Woman." During the showing, Richard went to the snack bar to fetch a soda for his wife. She took a sip and choked at its wretched taste. Richard got angry and told her to finish the drink. She would later say she saw white powder floating on top.
On another evening Richard mixed Nancy a nightcap cocktail. It had the same effect as the movie theater soda.
Over time, Nancy linked the wine, soda and nightcap incidents. She began to suspect that the man who swore to love her until death was attempting to hasten that day. She shared her suspicions with her family and lawyer.
It is not clear why she, her kin or her lawyer did not seek law enforcement intervention.
The marriage then took one final bizarre turn.
In the fall of 1990, as the couple's divorce petition wended its way through the Texas court system, Richard stopped seeing Tami Lyn Gaisford and began courting Nancy again.
Despite everything that had happened between them, Nancy must have seen a promise of reconciliation.
She eventually allowed him to move back home-in November, by his account, and after Christmas, by her family's account. She also agreed to allow withdrawal of the divorce petition.
During that same time period, Nancy was frequently debilitated by an undiagnosed and suspicious illness. The symptoms included nausea, vomiting and diarrhea.
On Dec. 26, the Lyon family traveled to Connecticut for a holiday season visit to Richard's family. They returned on Jan. 2.
Six days later, Richard Lyon delivered his wife to the Dallas hospital.
She lingered on life support for nearly a week. On Jan. 14, 1991, her family made the decision to disconnect the contraption that kept her-technically-alive.
The Investigation
The cause of death was initially attributed to septic shock, a catch-all name for a condition that occurs when a bacterial infection overwhelms the body, reducing blood flow and causing failure of vital organs.
But when an autopsy showed Nancy had 100 times the normal level of arsenic in her body, the Dillard family aggressively pressed for a criminal investigation by authorities in both Dallas and University Park, the suburb where the death occurred.
The unwitting Richard, meanwhile, jetted off with Tami Lyn Gaisford for a Mexican holiday nine days after he buried his wife.
They returned to find police detectives eager to speak with them. Cops discovered that Richard's orders for poison purchases at the laboratory supply store near Houston had included arsenic and other toxic substances.
Richard insisted he was innocent and pointed police toward three other suspects: Bill Jr., with whom Nancy had had the incestuous relationship; a colleague at Trammell Crow with whom Nancy had a testy relationship, and Nancy herself, trying to attract Richard's sympathy. Richard said any poison he may have purchased was used to eradicate the fire ants, not his wife.
Trying to smoke out information, police called a press conference on March 20 to announce that they believed the death of Nancy Lyon to be a murder by arsenic poisoning. The next day, police named Richard Lyon as the possible culprit.
"He is the primary suspect in the case," said a police spokeswoman. "There is no doubt about it."
Lyon and his attorney, Ron Guthrie, responded on March 22 with a press conference of their own, at which they named Bill Jr., the coworker and Nancy as possible responsible parties.

Defense attorney Dan Guthrie
Reporter Megan Doren began her story in the Dallas Morning News, "Richard Lyon on Friday calmly and sadly denied giving his wife the arsenic that killed her."
But the authorities were unconvinced by Richard's claims of innocence and sleuthing theories.

Richard Lyon in custody
On May 16, 1990, three months and two days after Nancy Lyon's death, he was arrested and charged with murdering his wife by methodical poisoning. He was set free on $50,000 bail.
'Evidence' Crops Up
In the months after Nancy's death, Lyon forwarded to prosecutor Jerri Sims a stream of what he believed to be exonerating evidence.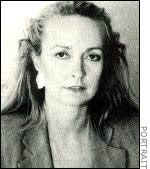 Prosecutor Jerri Sims
First, he said he arrived home one day and found a message on his answering machine from a tough-sounding man-or a man pretending to sound tough.
The essence of the message was pure pulp fiction: "I got her, and you're next."
He gave the tape to Sims, who smiled and yawned.
A second piece of would-be evidence was mailed directly to police. It was more pulp fiction. In the typed letter, a hit man confessed that he pulled the murder at the behest of Bill Jr. He was ratting him out because he had failed to pay up.
A third bit of "evidence" was less funny.
In Nancy's belongings, Lyon found notes that his wife had made during incest counseling sessions.
One page included her jotted notes of words and phrases: "trying hard to have the June Cleaver family, busy, frustrated, anxious, demanding, controlling, too accomplishment oriented, hurts my family life." Toward the bottom of the page in the right hand margin were two complete sentences: "When I don't have power I feel inadequate," and "When I don't feel in control I get angry."
Immediately to the left of that final sentence was this notation:
"fear of Bill and what his
desires are-sex-sick sex-
incest issues w/me?-my girls?"
Handwriting analysts would judge that Richard Lyon added that notation, in an attempt to implicate Bill Dillard Jr., before passing the document to prosecutor Sims.
Voyeur's Trial
The trial was a voyeur's dream.
On the first day of testimony, Bill Dillard Sr. acknowledged the sexual relationship between his two children, although he characterized it as "playing doctor." On the second day, defense attorney Guthrie twisted the knife during cross-examination. He asked Dillard to read aloud his daughter's jotted notations from Nancy's incest counseling, including the disputed notation about her "fear of Bill."
Another of Nancy's introspective notes introduced as evidence included this passage: "Bill violated me for several years and no one told me it was evil...Bill does not like me because I have achieved what he could not - a happy family, a solid career, respect from Big D (their father) and respect from others."
Later, testimony revealed that the vitamin capsules that Nancy found on her porch with the bottle of wine contained toxic barium carbonate, although she did not eat them. A police detective testified that Richard Lyon had ordered arsenic trioxide, although prosecutors were unable to prove that he had received shipment of the poison. A neighbor testified she signed for delivery of four packages for Lyon in August 1990. Some of them carried chemical warning labels.
Prosecutors presented a stack of phone records, cancelled checks and receipts that linked Richard Lyon to purchases of various chemicals, and witnesses testified about the foul wine, soda and cocktail, although authorities said no arsenic was found in anything tested from the Lyon household.
The Tami Lyn Show
The prosecution subpoenaed Lyon's girlfriend, Tami Lyn Gaisford, whose parrying with prosecutor Jerri Sims was a spectacle.
Gaisford replied with indignation to many of Sims' prying questions: Where was Richard's wife on nights when they were intimate? How much did he spend on the leather coat he bought her?

Gaisford admitted that Richard Lyon told her he was taking his wife to New York at Christmas 1990, a couple of weeks before she died, because she was being treated for a rare blood disease at a clinic there. She acknowledged to Sims that she later learned this was a lie.
But she stammered: "It's the only time he ever lied to me...He said he didn't want to hurt my feelings."
Defense attorney Guthrie was gentler with his client's gal pal, drawing her out about Richard sensitive nature. She also managed to castigate the dead woman, saying that her frigidity drove Richard into the arms of another woman.
In a stand-by-her-man moment, Gaisford admitted she was in frequent contact with the accused murderer.
"I believe he is innocent, so I continue to support him," she said. "I continue to see him."
Gaisford said they met in the summer of 1989 and became intimate a month later. In December 1989, they both applied for business school at Harvard and began discussing marriage "in general terms."
"I wouldn't say I was happy about the situation," she testified. "He knew I didn't enjoy being the other woman."
She said she was unaware until after Nancy's death that Lyon had moved back in with his wife and had withdrawn his divorce petition-even though telephone records revealed that Lyon and Gaisford were in daily contact until the day before Nancy was hospitalized.
Two days after Gaisford's testimony, Richard Lyon mounted the witness stand in a risky defense gamble.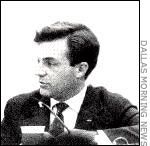 Richard Lyon in court
He testified about the incest ("The idea disgusted me") and the couple's battles against the fire ants. He told jurors that Gaisford was a "friend and confidant," and he explained that he bought her a $4,500 watch "as a friend."
Courtroom wags judged that prosecutor Sims let him off easy. If the trial boiled down to Sims vs. Lyon, Lyon won. But it wasn't that simple.
Damning Testimony
Three witnesses provided what many observers judged to be damning testimony.
The first was Dr. Ali Bagheri, a third-year resident at Presbyterian Hospital who treated Nancy.
Bagheri testified that before she slipped into a coma, Nancy Lyon described to him the wine and movie theater incidents. He said she implicated her husband, whom she feared had poisoned her. He said he had never considered intentional poisoning as a diagnosis until Nancy spoke to him that morning.
In his testimony, the doctor also recited for the jury the woman's last words: "Please don't let me die."
The second damning witness was directly related to Richard Lyon's sleuthing.
Lyon had testified that it was Nancy's idea to use arsenic against the fire ants, and he said he found a receipt in her personal papers to prove it. The receipt, on the letterhead of Chemical Engineering, a Texas industrial cleaning firm, was for the purchase of arsenic trioxide, among other things. It was signed by Nancy Lyon.
The defense team tracked down and subpoenaed the owner of the firm, who told a long story on the witness stand about how a woman had called him to ask for advice in eradicating fire ants.
He drew up a list of chemicals-as advice, not as part of a sale-and the woman came in to his office to pick it up.
But when defense attorney Guthrie asked the witness, Charles Couch, to identify the receipt, he declared it "a total counterfeit."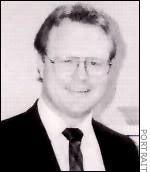 Charles Couch
Someone had copied and enlarged the letterhead from the Chemical Engineering notepad on which he had jotted his suggestions, and then pasted it atop a standard lined receipt form. The chemicals that Couch had suggested were listed on the receipt as though they had been purchased by Nancy Lyon, whose signature appeared on the form.
The defense had expected Charles Couch's testimony to set Richard Lyon free.
Instead, it set him squirming in his seat.
Prosecutor Sims asked Couch to describe the woman who picked up his tip sheet.
He said he hadn't seen her, but added, "My man said that she was a blonde."
Nancy Lyon was brunette. Tami Lyn Gaisford was blonde.
The third damning witness was a handwriting expert. He testified that his analysis indicated that either Richard or Nancy could have written the Chemical Engineering receipt.
But he was certain about the incest passage on the woman's counseling notes.
That portion was written by Richard Lyon, he said, adding, "It is my unqualified opinion."
The Verdict
Dan Guthrie had inferred throughout the trial that Nancy Lyon probably had committed suicide. He was quite blunt in the end, during closing statements.
He said she probably ate the arsenic to make herself sick and attract sympathy from Richard. She likely planned to threaten Richard by exposing him as a poisoner should he try to leave her.

Sims stuck up for Nancy during her statement, saying, "She has been drug through the courtroom like she's some kind of two-headed monster."
She said Lyon was a classic conniver looking to get out of the marriage without suffering financial harm.
"This isn't a man who believes in our criminal justice system," Sims said. "It's a man who believes he's smarter than all the rest of us...Richard Lyon expected to get away with it, and he almost did.''
After a three-week trial, the case was passed to the jury for judgment on Dec. 19, 1991. The panel took an hour and 40 minutes, including lunch, to reach a decision.
The seven men and five women somberly filed back into the courtroom, and foreman Byron Black declared Lyon guilty of murder.
Richard Lyon, according to author A.W. Gray, "was the only person in the courtroom who seemed surprised."
The Dallas Morning News reported that Lyon was "floored" by the verdict.
His attorney, Dan Guthrie, quoted the defendant as saying, "I can't believe this has happened. I'm innocent."
At sentencing four weeks later, Lyon once again declared his innocence and begged for leniency.
He didn't get it. Judge John Creuzot handed down a life sentence. (Prosecutors did not seek the death penalty.)

Judge John Creuzot
Lyon, now nearing 50, has spent more than 14 years in prison. He continues to assert his innocence, although over the years he has failed in various appeals and lawsuits, including a wrongful death suit against the hospital where Nancy died.
Lyon has said that Charles Crouch, the chemical company owner, was lying about both the authenticity of the receipt and the hair color of the woman who picked up the document.
The couple's daughters were raised by the Dillard family. Now college-age, the girls were beneficiaries of Nancy Lyon's $500,000 life insurance policy.